AgTech & Climate Change Roundtable
October 17, 2019 at 12:00pm

–

5:00pm
(EDT)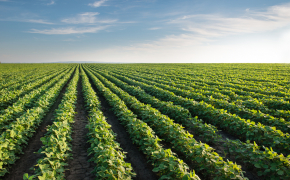 Beveridge & Diamond's AgTech & Climate Change Roundtable will feature an in-depth conversation about AgTech's vital role in accelerating the adaptation of global agriculture to a changing climate, mitigating greenhouse gas emissions, and building a climate-resilient food supply.
Climate change can present serious threats to crop and livestock production around the world. A diverse lineup of legal, policy, and science experts will discuss opportunities for AgTech to help growers, farm-related industries, and other stakeholders adapt to the impacts of climate change, while also exploring relevant legal frameworks and the implications for global food security. Panelists also will consider and discuss AgTech's role in reducing, preventing, and offsetting greenhouse gas emissions and the various legal frameworks driving or incentivizing climate mitigation activities in the agricultural sector. Our discussion will address AgTech's role both in the United States and around the globe, including state and federal US law, and international law.
Key topics will include:
AgTech can be used to accelerate climate change adaptation and resilience
Existing legal frameworks and the opportunities and challenges they present for AgTech climate solutions
Case study: mitigating GHG emissions with AgTech
The impacts of U.S. state and federal GHG regulations on the agricultural sector: water use, emissions, and fertilizers
Agriculture's role under international approaches: agreements, reduction targets, and carbon taxes
For more information or to request an invitation to this event, please contact Alexa Curto.