Events
West Coast Air Law Roundtable
September 17, 2019 at 12:00pm

–

6:00pm
(PDT)
John C. Cruden
,
David M. Friedland
,
Laura L. LaValle
,
David H. McCray
,
Bina R. Reddy
,
David C. Weber
,
Joshua H. Van Eaton
,
Felicia H. Barnes
,
Jacob P. Duginski
,
Aminah Famili
,
Timothy M. Serie
San Francisco, CA
Hilton Financial District
750 Kearny Street
San Francisco, CA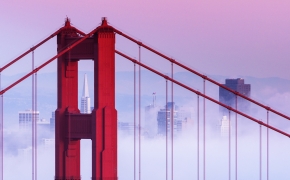 Beveridge & Diamond's Air practice group will host a half-day West Coast Air Law Roundtable from 12:00 to 6:00 p.m. (PT) on September 17 in San Francisco. The program is designed to help attendees navigate the latest regulatory, enforcement, and litigation initiatives impacting the air law landscape with a particular focus on west coast hot topics.
The panel of speakers will lead you through hot topics in air law across the United States with a particular focus on the west coast, providing in-depth updates on AB 617 and citizen monitoring, community benefits agreements, emission regulations on products, and more.
Please contact Alexa Curto to request an invitation to this event. Beveridge & Diamond will apply for CLE credit in states as requested by attendees. A full agenda will be available in the coming weeks.