Events
On-Demand Webinar: Coronavirus Crisis Communications for Water Utilities
June 1, 2020 at 2:00pm
(EST)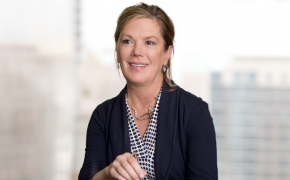 Please click here to view this webinar on-demand.
Beveridge & Diamond principal Karen Hansen (Austin, TX) will moderate a panel during the National Association of Clean Water Agencies (NACWA)'s Strategic Communications: H2O Virtual Event titled, "Coronavirus Crisis Communications." It will focus on how seasoned communications experts from the water sector handled the COVID-19 crisis in the first hours, days, and weeks of the pandemic, including communications with stakeholders in the community, ratepayers, and regulators. Karen will be joined by Vincent Morris, Communications & Government Relations Manager at DC Water, and Tricia Garrison, Public Affairs & Education Manager for NEW Water, the brand of the Green Bay Metropolitan Sewerage District.
As the leading law firm for environmental, health, and safety law and litigation, Beveridge & Diamond helps clients with unprecedented challenges posed by COVID-19. Our team includes lawyers with high-level federal government experience, including determining when to exercise enforcement discretion, grant or deny Force Majeure petitions, and sufficiency of documentation. Visit B&D's COVID-19 EH&S Resource Center for more information on navigating the global pandemic. B&D's Water practice group develops creative, strategically tailored solutions to challenges that arise under the nation's water laws.