Events
On-Demand Webinar: New International Waste Controls and Trade Bans on Plastics Shipped for Recycling
November 17, 2020 at 12:00pm

–

1:00pm
(EST)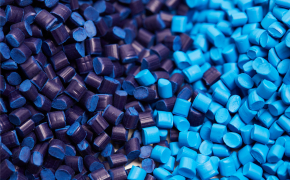 Please click here to view this webinar on-demand.
The past year has been marked by dramatic changes and proposed changes in the global rules managing the trade in waste, including:
the long-delayed entry into force of a treaty amendment that prohibits most trade in hazardous waste from developed to developing countries;
a new treaty amendment that will take effect in January that will bring most plastic waste trade within the scope of a global prior informed consent regime under the Basel Convention; and
new restrictions on international trade in plastics with the U.S. arising from changes to the Basel Convention and related agreements governing international trade in recyclables.
The action on plastics foreshadows further trade disruption arising from proposed amendments to the Basel Convention that could change the way most e-waste is classified at the global level as well as expand the scope of other types of waste that would be classified as hazardous and therefore subject to global control regimes. The result is a raft of new and emerging barriers to trade in recoverable and recyclable materials. And yet, at virtually the same moment, we are seeing unprecedented new interest – in the form of regulatory requirements and non-regulatory drivers – aimed at promoting "circularity" in the manufacturing economy, to reduce waste and improve uptake of recycled products – all of which will depend on a functioning and seamless global trade economy in recoverables and waste.
In this webinar, B&D's Paul Hagen (Principal, Washington, DC) and Russ LaMotte (Principal, Washington, DC) will summarize recent and pending developments in the Basel Convention and waste-related global instruments impacting plastics, and discuss how those developments relate to the goal of building a new circular economy.
This webinar is the third in B&D's Circular Economy and Plastics Webinar Series. For more information, and to register, please contact Alexa Curto.