Events
On-Demand Webinar: Post-Election Outlook for Environmental Law and Policy
November 10, 2020 at 12:00pm

–

1:00pm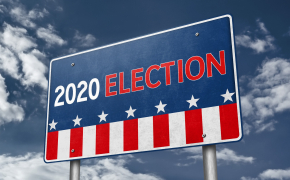 Please click here to view this webinar on-demand.
Please join B&D's John Cruden (former Assistant U.S. Attorney General, Environment & Natural Resource Division) and Allyn Stern (former U.S. EPA Region 10 Counsel) as they outline what industry can expect regarding environmental and natural resource law, policy, and litigation under the next administration.
Applying insights gained from decades of government service under Republican and Democratic administrations, John and Allyn will share their thoughts on key people, policies, and processes— federal, state, and international—to watch in the coming months.
There is no charge to attend this program but advance registration is required. The webinar is intended for in-house counsel, EH&S professionals, and business leaders at companies, municipalities, and trade associations. To request an invitation, please contact Alexa Curto, [email protected].
B&D has assembled a team—including members with former senior U.S. and state government experience—that is closely watching election-related developments across multiple environmental, energy, and natural resources subject areas. Visit our Election Resources Page for additional resources and information on upcoming events before and after the election.