Events
Earth Month Webinar: EPA's 50th Anniversary
April 23, 2020 at 1:00pm

–

2:00pm
(EST)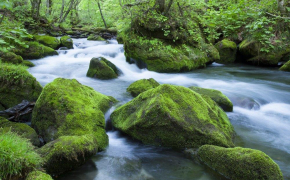 This year marks the 50th anniversary of Earth Day and the subsequent establishment of the U.S. Environmental Protection Agency. Please join Beveridge & Diamond for a conversation with Jim Payne, EPA Deputy General Counsel for Environmental Media and Regional Law Offices, as he reflects on the many accomplishments in environmental protection the country has witnessed since EPA's founding in 1970, and the challenges facing the Agency and society as we look to the future of environmental law and policy. B&D Principal John Cruden (Washington, DC) will moderate.
The webinar discussion will consider:
The founding of EPA, with a spotlight on the events of the late 1960s to 1970 that paved the way for the creation of the Agency
Major accomplishments by the Agency including air, water, waste (RCRA/CERCLA), international, and enforcement
Policy changes historically with changes in administration
Today's EPA: key issues the agency is currently addressing, such as COVID-19 response and enforcement issues
The future of EPA: key issues that are likely to confront future administrations
To request an invitation, please contact [email protected].