Events
Karen Hansen and Russ LaMotte Presenting ACC Webinar on Plastics
September 1, 2020 at 1:00pm

–

2:00pm
(EST)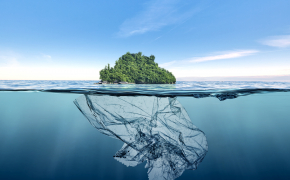 Beveridge & Diamond Principals Karen Hansen (Austin, TX) and Russ LaMotte (Washington, DC) will co-present an Association of Corporate Counsel (ACC) Environmental & Sustainability Network webinar on Tuesday, September 1 from 1:00 to 2:00 p.m. ET.
The webinar will provide an overview of the plastics landscape in 2020 and beyond, discussing issues related to plastics in the water, recent developments in agency enforcement and citizen suits, restrictions on plastic packaging, and pending developments in the Basel Convention and waste-related global instruments impacting plastics.
If you are corporate counsel and would like to register for this webinar, please contact Alexa Curto.
Beveridge & Diamond is proud to sponsor the ACC Environmental and Sustainability Network, a group that enhances the ability of ACC members to practice environmental law. It provides support for the development of related programs within their client companies for both operations and products, including aspects of sustainable development and health and safety issues related to environmental law.