Events
On-Demand Webinar: The Texas Twist on Regulating Plastics in the Environment
October 28, 2020 at 12:00pm

–

1:00pm
(CST)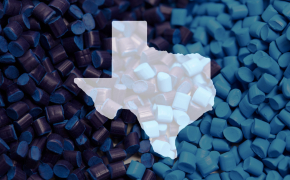 Please click here to view this webinar on-demand.
B&D's Karen Hansen (Principal, Austin), Sarah Munger (Associate, Austin), and Michael Vitris (Associate, Austin) will present an Association of Corporate Counsel (ACC) Houston Chapter webinar, "The Texas Twist on Regulating Plastics in the Environment." The program will take place on Wednesday, October 28 from 12:00 to 1:00 p.m. CT.
Drawing on their experience helping clients in Texas, the U.S. and around the globe to meet environmental, health, and safety challenges, the speakers will conduct a timely panel discussion of plastics regulations in water, air and waste that Texas is leading. Discussion topics will include:
Citizen suit enforcement against companies under the Clean Water Act and the Resource Conservation & Recovery Act
Citizen suit advocacy and enforcement with EPA and the Texas Commission on Environmental Quality (TCEQ)
Proposed changes in how plastic products and wastes will be managed in Texas
Strategies and best practices to manage the EHS risks of plastics
Beveridge & Diamond is proud to sponsor the ACC Environmental and Sustainability Network, a group that enhances the ability of ACC members to practice environmental law. It provides support for the development of related programs within their client companies for both operations and products, including aspects of sustainable development and health and safety issues related to environmental law. Please visit B&D's Texas Environmental Resource Center for updates on Texas environmental permitting, regulatory programs, and litigation.