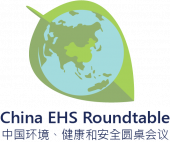 In January 2018, B&D launched the China EHS Roundtable. The purpose of the Roundtable is to give multinational companies with interests in China a forum through which to learn about China's rapidly increasing environmental, health, and safety (EHS) regulations; manage enforcement risks; and ultimately advance EHS compliance, supply chain management, and sustainable development in China.
Background
For many years, B&D has helped companies identify, understand, and comply with the expanding body of international, national, and sub-national environmental laws in countries and regions throughout the world. China is no exception. The Roundtable draws on this experience, the insights of several lawyers in the firm with deep expertise on Chinese environmental matters, and the shared experiences of company participants.
Roundtable Offerings
The Roundtable offers members the following benefits:
Two in-person meetings per year, typically one in China and one in Washington, DC, to learn about regulatory developments in China. View our December 2020 virtual meeting agenda.
Two conference calls per year to discuss emerging legal, policy, and enforcement trends in China.
Monthly written reports by B&D that provide updates on and resources for tracking environmental enforcement and regulatory developments. Check out the December 2020 and January 2021 reports for a look at the updates we provide to Roundtable members.
Member Profile
The Roundtable serves as a forum and resource for EHS lawyers and senior managers from multinational companies with government relations, regulatory, facility, product, or market-access responsibilities involving China. If you would like to join the Roundtable, please complete the participant sign up form.
Interested in Learning More?
Please contact Weiwei Luo or download our China EHS Roundtable brochure.