B&D Sponsoring, Stacey Halliday Speaking on Sustainable Fashion During NAWL Annual Meeting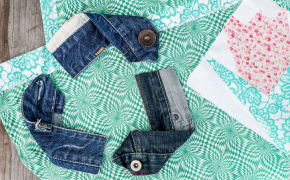 Stacey Halliday, Independent Consultant to Beveridge & Diamond, will moderate a panel, "Making Fashion Sustainable - Lessons Learned From Soil to Shirt" during the National Association of Women Lawyers' (NAWL) 2020 Annual Meeting.
As awareness and concern about climate change have become more widespread, sustainability has become an increasingly important factor in the decision-making of consumers, investors, and policymakers. The fashion industry is no exception and, as the world's third-largest manufacturing sector, it has a considerable environmental footprint - presenting challenges and opportunities for industry thought leaders to meet head-on. This panel features experts from along the supply chain to explore how their sustainability efforts are realized, what challenges they face, and how they measure their progress - from field to fiber to fashion.
Beveridge & Diamond is a Sustaining Sponsor of NAWL. NAWL's mission is to provide leadership, a collective voice, and essential resources to advance women in the legal profession and advocate for the equality of women under the law. Since 1899, NAWL has been empowering women in the legal profession, cultivating a diverse membership dedicated to equality, mutual support, and collective success.