On-Demand Webinar: Common Elements of OSHA's Many Health Standards
November 18, 2020 at 12:00pm

–

1:00pm
(EST)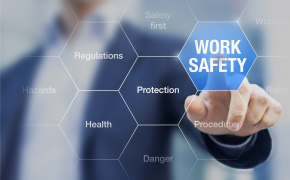 Please click here to view this webinar on-demand.
OSHA has promulgated dozens of full health standards, most recently for crystalline silica and beryllium. While each standard is different, they have many common elements. The final presentation in Beveridge & Diamond's Occupational Safety and Health Webinar Series will examine each of those elements, including permissible exposure limits and action levels, exposure monitoring, respiratory protection, protective equipment and clothing, hygiene protection, housekeeping, medical surveillance, medical removal protection, and recordkeeping.
The full series schedule is available here. Please contact [email protected] to request an invitation or for more information.