On-Demand Webinar: Navigating Outdated Air Contaminant Limits
May 20, 2020 at 12:00pm

–

1:00pm
(EST)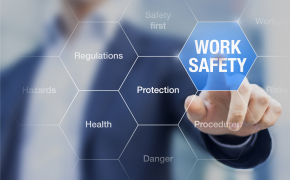 Please click here to download slides and view this webinar on-demand.
OSHA has hundreds of permissible exposure limits (PELs), but most of them date back to the 1960s. The third presentation in Beveridge & Diamond's Occupational Safety and Health Webinar Series, Navigating Outdated Air Contaminant Limits, will address what actions are required, and what actions are advisable, for companies to take to ensure compliance. Since OSHA has tried to update the PELs – and failed in that attempt – we will discuss alternatives to updating some or all of the PELs. We will also provide practical suggestions on how employers can protect their employees in the face of outdated OSHA requirements.
The full series schedule is available here. Please contact [email protected] to request an invitation or for more information.