On-Demand Webinar: What Does the COVID-19 Pandemic Mean for ​Global Corporate Sustainability?
June 2, 2020 at 1:00pm

–

2:00pm
(EST)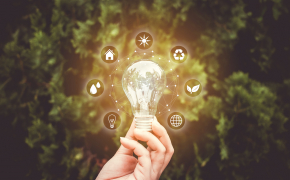 To view this webinar on-demand, please contact Alexa Curto.
Beveridge & Diamond Principal Lauren Hopkins (San Francisco) and World Environment Center's Glenn Prickett will co-present an Association of Corporate Counsel (ACC) Environmental & Sustainability Network webinar, "What Does the COVID-19 Pandemic Mean for ​Global Corporate Sustainability?" The live webcast will take place on Tuesday, June 2 from 1:00 to 2:00 p.m. ET.
The last few years have seen a surge of interest among companies in sustainability—how attention to environmental, social, and governance issues can affect their business performance. Will the COVID-19 pandemic interrupt this trend? As companies respond to urgent economic and public health challenges, will they pay less attention to long-term sustainability issues? Or will a "new normal" mean that companies are even more attuned to global challenges that can disrupt their business in unexpected ways? During the webinar, Glenn Prickett and Lauren Hopkins will share what they are hearing from leading global executives on this important question.
Beveridge & Diamond is proud to sponsor the ACC Environmental and Sustainability Network, a group that enhances the ability of ACC members to practice environmental law. It provides support for the development of related programs within their client companies for both operations and products, including aspects of sustainable development and health and safety issues related to environmental law.