Superfund at 40—The Future of Superfund: Has the Mission Expanded, and Will It Be Permanent?
December 8, 2020 at 12:00pm

–

1:30pm
(EDT)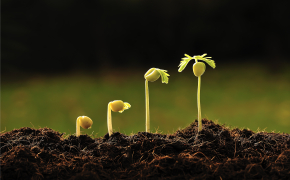 A virtual panel discussion with former and current senior EPA officials
On December 11, 1980, President Jimmy Carter signed into law the Comprehensive Environmental Response, Compensation, and Liability Act, aka "Superfund." Forty years later, Superfund cleanups continue in full stride across the country. To commemorate the 40th anniversary of the Superfund program, Beveridge & Diamond and the Environmental Law Institute (ELI) are hosting in-depth discussions of the past, present, and future of the Superfund program with former EPA and DOJ officials and private practitioners.
Please join us on December 8 for "The Future of Superfund: Has the Mission Expanded, and Will It Be Permanent?" a panel discussion among former and current senior EPA officials – who have significant private sector experience as well – on what parties should expect from the coming decades of CERCLA in terms of its longevity, its priorities, and ongoing major conflicts over its implementation. Key topics include how the remedial action program has been transforming over time, how the brownfields program has affected the Superfund program, the ongoing evolution of EPA-State relationships, and whether a remedial action, like the James Bond franchise, is forever.
For more information, and to register, please see ELI's website. Note: All registrants for ELI events need to have an ELI "account." Non-members who have previously not set up an ELI account may click on the "Create new account" tab, complete the process, and then return to the registration page. While creating this account does not confer ELI membership, it will allow you to register for this and future ELI events.
Moderator:
Steve Jawetz, Principal, Beveridge & Diamond
Panelists:
Timothy Fields, Senior Vice President, MDB, Inc. and former EPA Assistant Administrator, Office of Solid Waste and Emergency Response (1997-2001)
Mathy Stanislaus, Interim Director, Global Battery Alliance (World Economic Forum), and former EPA Assistant Administrator, Office of Solid Waste and Emergency Response (2009-2016)
Peter C. Wright, EPA Assistant Administrator, Office of Land and Emergency Management