Understanding USDA's New Industrial Hemp Regulations: Tips and Analysis for the Hemp Business Owner
November 20, 2019 at 11:30am

–

2:00pm
(EDT)
Washington, DC
Beveridge & Diamond
1350 I Street, NW, Suite 700
Washington, DC 20005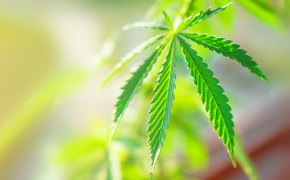 Please join Beveridge & Diamond and the National Industrial Hemp Council (NIHC) for a seminar, "Understanding USDA's New Industrial Hemp Regulations: Tips and Analysis for the Hemp Business Owner," on Wednesday, November 20 in Washington, DC. B&D and NIHC will also broadcast the program as a live webinar.
B&D Of Counsel Chris Strunk (San Francisco), Principals Mackenzie Schoonmaker (New York) and Kathy Szmuszkovicz (Washington, DC), and Associate Lucy Infeld (Seattle), will speak during a panel discussion on the new regulations.
To attend the in-person seminar or simultaneous live webinar, please register online.
Beveridge & Diamond's Industrial Hemp & Cannabis industry group assists cannabis-based businesses with state-level environmental compliance, product liability, project planning, environmental risk avoidance, and, when appropriate, litigation and defense against state-level environmental enforcement actions. Click here to sign up for our Industrial Hemp & Cannabis industry list to receive topical news alerts and event invitations by email.
Possession, use, distribution and sale of cannabis may be a federal crime. These materials, and any advice provided herein, are not intended to provide any guidance or assistance in violating federal law, or in providing guidance or assistance in complying with federal law.