On-Demand ACC Webinar: Post-Election Outlook for U.S. Environmental Law and Policy
December 2, 2020 at 12:00pm

–

1:00pm
(EDT)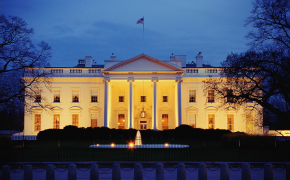 To view this program on-demand, please click here.
As the dust settles from the consequential 2020 US election, companies will need to understand the business implications of continuations in, or possible shifts in, environmental law and policy, including key federal and state personnel. This CLE Webcast will outline key takeaways from the election in the areas of environmental, health, safety, chemical, and natural resource law and policy, as well as thoughts on key people, policies, and processes to watch in the coming months.
The panel features speakers with perspectives gained from decades of experience serving in senior roles in both Democratic and Republican administrations: Lucy Clark Dougherty, General Counsel of Polaris, Inc. (former General Counsel, U.S. Department of Homeland Security); John Cruden, Principal, Beveridge & Diamond, PC (former Assistant U.S. Attorney General, Environment & Natural Resource Division); and Allyn Stern, Of Counsel, Beveridge & Diamond (former U.S. EPA Region 10 Counsel).
Beveridge & Diamond is proud to sponsor the ACC Environmental and Sustainability Network, a group that enhances the ability of ACC members to practice environmental law. It provides support for the development of related programs within their client companies for both operations and products, including aspects of sustainable development and health and safety issues related to environmental law.