On-Demand Webinar: Adapting Business Practices to the Evolving Environmental Justice Landscape
February 11, 2021 at 2:00pm

–

3:00pm
(EDT)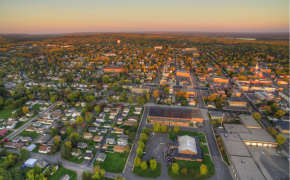 Please click here to view this webinar on-demand.
What to Expect When You're Expecting Environmental Justice Policy Changes...
While the environmental justice (EJ) movement has seen increased momentum in recent years, we are heading into new territory, with federal leadership placing unprecedented focus on achieving EJ priorities. Please join leaders of Beveridge & Diamond's Environmental Justice practice as they survey the emerging landscape and consider the business case for incorporating EJ principles into operations.
B&D's panel of speakers will discuss key issues for industry—Biden Administration Priorities, state legislation and policy, and recent EJ litigation and enforcement trends—and share best practices and lessons learned from their years of experience.
There is no charge to attend this webinar, but advance registration is required. This program is intended for in-house counsel, EH&S professionals, and business leaders at companies, municipalities, and trade associations. To request an invitation, please contact Alexa Curto, [email protected].