On-Demand Webinar: Emissions Events in Texas—News from TCEQ and Tips for Minimizing Enforcement and Litigation Risk
April 13, 2021 at 12:00pm

–

1:00pm
(CST)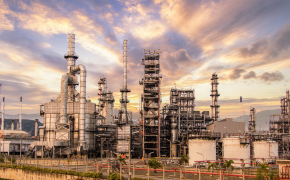 Click here to view this webinar on-demand.
Please join Laura LaValle and Maddie Boyer, air law practitioners in Beveridge & Diamond's Austin office, as they break down "hot off the press" news regarding enforcement and litigation of emissions events including TCEQ's recent revision of its Penalty Policy.
The webinar will consider what is and isn't an emissions event, discuss the variety of legal consequences that can follow from an event, and explain why complying with emissions event recording and reporting requirements is important for managing and minimizing those consequences. Attendees will gain practical tips for maximizing opportunities to qualify for the affirmative defense or other relief to avoid enforcement, including for emissions events that occur as a result of extreme weather events such as hurricanes and extended periods of sub-freezing weather.
There is no charge to attend this webinar, but advance registration is required. This program is intended for in-house counsel, EH&S professionals, and business leaders at companies, municipalities, and trade associations. To request an invitation, please contact Alexa Curto, [email protected].