On-Demand Webinar: OSHA—A Look Back at 2019 and What to Expect in 2020
January 15, 2020 at 12:00pm

–

1:00pm
(EST)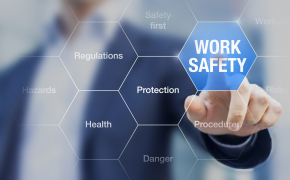 Please click here to view this webinar on-demand.
Beveridge & Diamond's annual Occupational Safety and Health Webinar Series will kick off on January 15, 2020. Designed to help companies protect employees, ensure compliance, reduce enforcement risk, and manage worker safety issues when they do occur, B&D's complimentary webinar series will examine important individual OSHA standards, rulemaking developments, similarities and differences among state and other federal agencies' worker safety requirements, and practical tips and best practices for employers.
The first presentation in the series, OSHA: A Look Back at 2019 and What to Expect in 2020, will review OSHA developments from 2019 and look forward to what employers might expect in 2020. Participants can expect to learn about the status of OSHA's leadership, recent rulemaking activity, anticipated rulemaking activity in 2020, OSHA enforcement and civil penalty trends, and recent OSHA guidance and policy developments.
The full series schedule is available here. Please contact [email protected] to request an invitation or for more information.