On-Demand Webinar: State Enforcement of Occupational Safety and Health Requirements
March 18, 2020 at 12:00pm

–

1:00pm
(EST)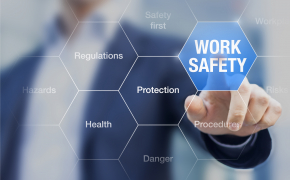 Please click here to view this webinar on-demand.
Did you know that federal OSHA only enforces its requirements in half the states, and that the other half of the states operate their own OSHA programs instead? The second session in Beveridge & Diamond's Occupational Safety and Health Webinar Series will explain the federalism and preemption provisions of the Occupational Safety and Health Act. We will review similarities and differences between OSHA requirements and state requirements, and between the OSHA enforcement process and state enforcement processes, and offer practical tips for interfacing with state agencies. California's Cal/OSHA will be a particular (but not exclusive) focus.
The full series schedule is available here. Please contact [email protected] to request an invitation or for more information.