Richard Davis Speaking on the County of Maui Supreme Court Decision During NACWA's Hot Topics Webinar Series
June 10, 2020 at 2:00pm

–

3:30pm
(EST)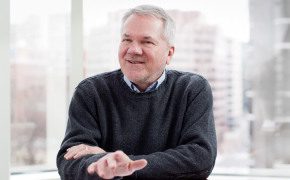 Beveridge & Diamond principal Richard Davis (Washington, DC) will speak during a National Association of Clean Water Agencies (NACWA) webinar titled, "To Be (a Point Source) or Not To Be (a Point Source): Implications of the County of Maui Supreme Court Decision for Clean Water Utilities." This program is part of NACWA's Hot Topics in Clean Water Law Webinar Series.
The webinar will analyze the new "functional equivalence" test for determining whether a discharge is subject to Clean Water Act permitting and what the decision means for public clean water utilities, the scope of the National Pollutant Discharge Elimination System (NPDES) program, and water reuse projects.
Learn more on NACWA's website here.
Beveridge & Diamond's Water lawyers represent clients in major cases involving emerging issues arising under the Clean Water Act and other water quality laws and helps clients develop creative solutions to water pollution control and water quality problems. B&D filed an amicus brief on behalf of NACWA in the County of Maui case.