Stacey Sublett Halliday to Moderate ABA's Open Discussion Surrounding Environmental Justice, Civil Rights, and U.S. Industry
March 2, 2023 at 12:00pm
(CST)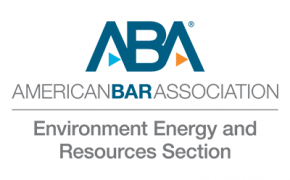 Beveridge & Diamond, an American Bar Association Section of Environment, Energy, and Resources (ABA SEER) sponsor, invites you to attend "An Open Discussion Surrounding Environmental Justice, Civil Rights, and U.S. Industry." This free virtual event will showcase a panel discussion among speakers from government, non-governmental organizations, and industry sectors.
The panel, moderated by Principal Stacey Sublett Halliday (Washington, DC), will explore questions including:
What does the government want industry to hear?
What roles are NGOs playing in the development of EJ/CR expectations?
Ten years from now, what does EJ/CR look like?
Do government and NGOs view industry as having a seat at the table?
Co-sponsored by the ABA Section of Environment, Energy, and Resources' (SEER's) In-House Counsel Committee—co-chaired by B&D Principal Evynn Overton (Baltimore)—and the ABA Civil Rights & Social Justice Section's Environmental Justice Committee, both groups are pleased to present a stellar panel including:
Daria Neal, Deputy Chief of DOJ's Civil Rights Division, Federal Coordination and Compliance Section
Marianne Engelman-Lado, Acting Principal Deputy Assistant Administrator of EPA's Office of EJ and External Civil Rights
Debbie Chizewer, Managing Attorney, Earthjustice
Linda Brenneman, Associate General Counsel, Environmental & Safety for BASF
Shanisha Smith, HSE Counsel for LyondellBasell
For more information, and to register, please see ABA's registration page.