October 2, 2015
/

Award/Recognition
Maddie Kadas Receives American Gateways' Access to Justice Award
American Gateways named Maddie Kadas (Principal, Austin) Outstanding Pro Bono Lawyer of the Year, presenting her with its Access to Justice Award at a gala dinner in Austin, Texas on September 30. Maddie was recognized for her work leading a coalition of law firms representing a Mexican politician and his extended family seeking political asylum, a case that has received international press and that American Gateways describes as "one of the largest and most complex political asylum cases American Gateways has ever seen."
"We are proud to be a pro bono partner with American Gateways (formerly Political Asylum Project of Austin) since our firm's arrival in Austin 10 years ago," said Maddie Kadas. "American Gateways is an extraordinary legal services organization that has improved the lives of thousands of families for almost thirty years. On behalf of our Team, I am honored and humbled to receive the Access to Justice award. But I would like to emphasize that the award reflects the significant and invaluable contributions from every member on the Team, who include: Ed Grauman, Alex Horning, Christa French, Danny Berner (The Berner Law Firm), Adela Meraz (Attorney At Law), Chris Weimer (Norton Rose), Robert Painter (American Gateways) and others."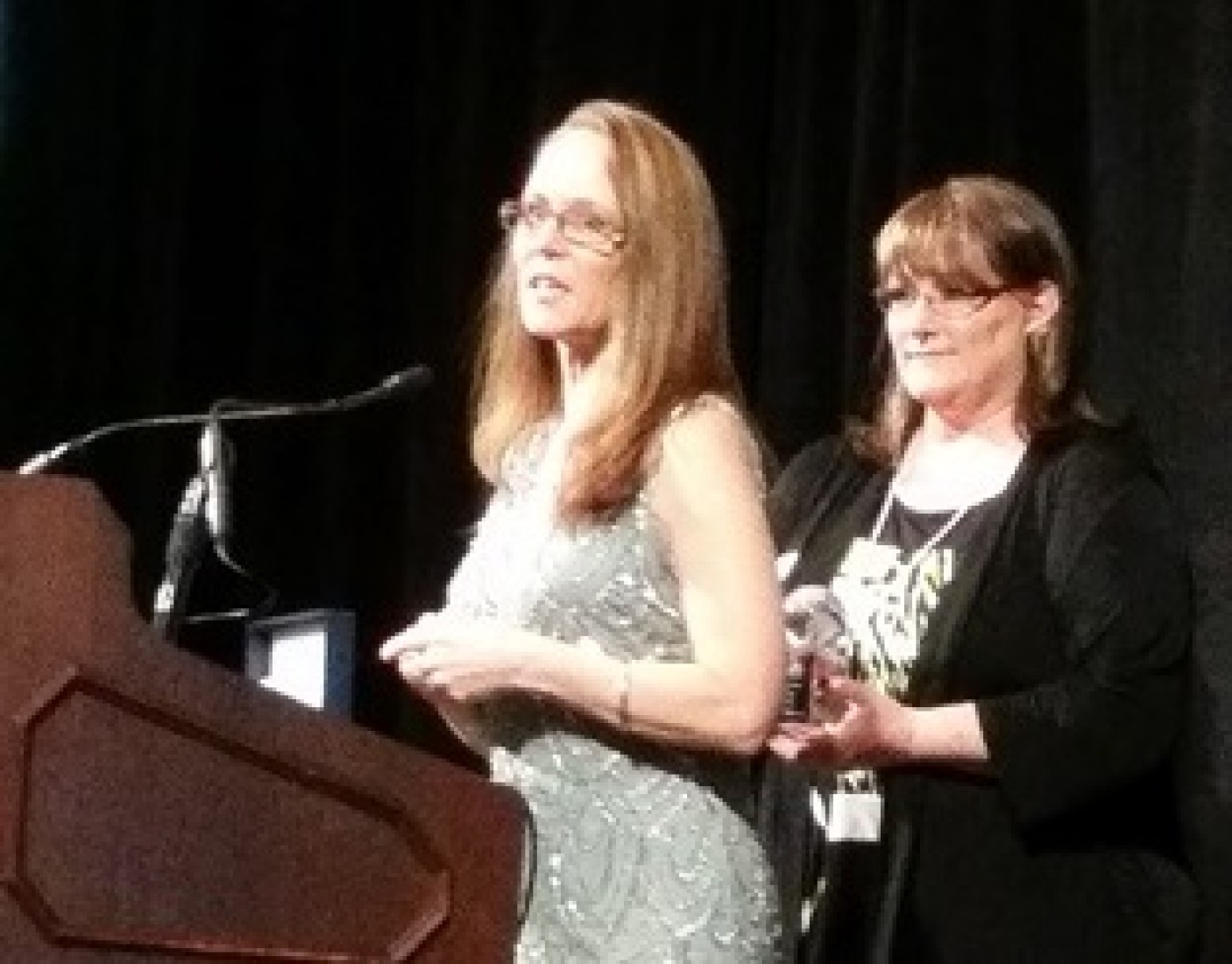 Maddie receiving the Award from American Gateways Executive Director Elizabeth Hartman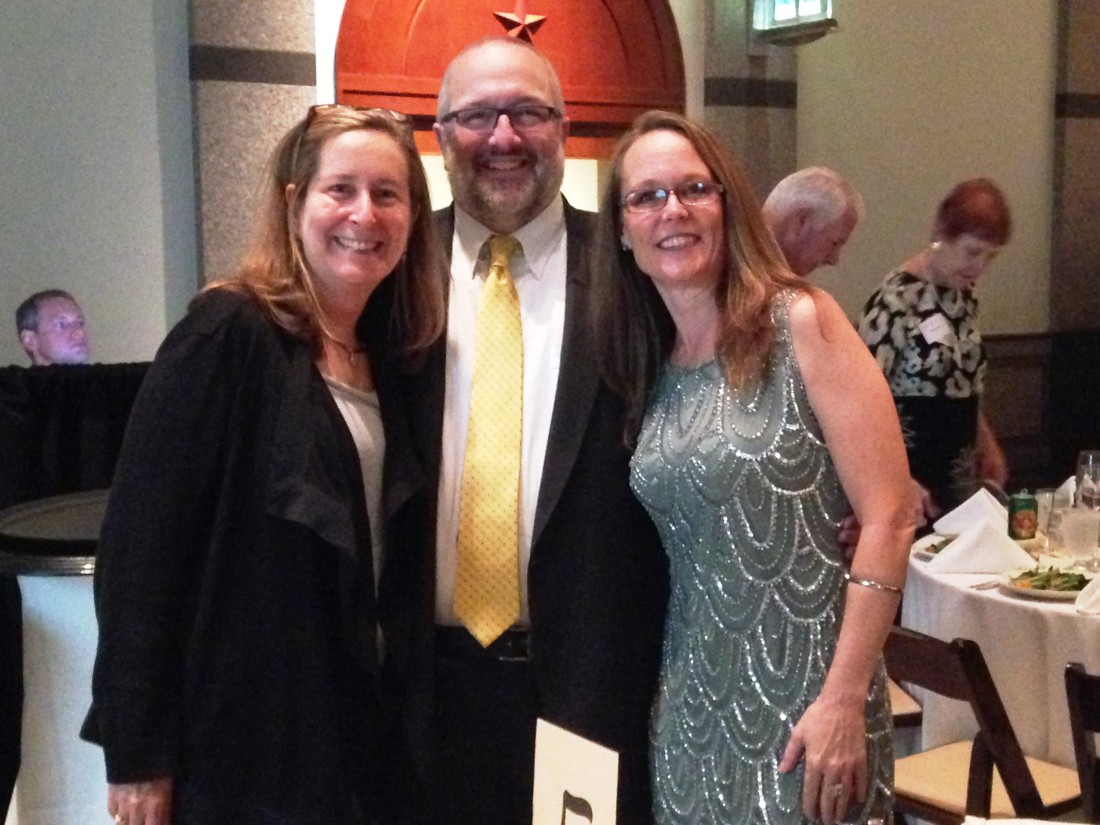 Austin office Managing Principal Laura LaValle, guest Jeff Jury, and Maddie at the Award Gala
In addition to Maddie's award, American Gateways separately nominated Beveridge & Diamond for its Outstanding Pro Bono Firm of 2015 award, one of five law firms nominated for the award. American Gateways highlighted Beveridge & Diamond's support in a major ongoing case and for hosting a silent auction benefiting American Gateways as part of the firm's recent celebration of the 10th anniversary of opening its Austin office.
American Gateways, formerly known as the Political Asylum Project of Austin, is a 501(c)(3) nonprofit and nationally-recognized provider of immigration legal services in Central Texas for over 28 years.
About Beveridge & Diamond
Beveridge & Diamond's 100 lawyers – including 50 litigators – focus on environmental and natural resources issues relating to business strategy, risk management, market access, regulatory compliance and enforcement, transactions, and project development and permitting. The firm offers robust and deep capabilities in environmental, toxic tort, and related commercial litigation and alternative dispute resolution. The Firm engages in significant pro bono projects across its network of offices. Learn more about the firm's pro bono practice.