We wish you, your family, and your colleagues health and strength
as we confront the global COVID-19 situation together.
B&D has recommended—or, where local authorities have issued such guidance, has required—all employees to work from home. We thank all of our employees for seamlessly transitioning to meet the challenges our clients and our nation face.
All of our lawyers and staff are equipped to work remotely to serve our clients during this unprecedented time. You can reach any of us at our normal cell phone and office telephone numbers and email addresses.
As the leading law firm for environmental law and litigation, B&D helps clients meet environmental, health, and safety challenges impacting the workplace, including many novel issues posed by COVID-19.
Please see the resources below, or reach out to your usual B&D contact for assistance in navigating the pandemic, protecting your employees, and minimizing business interruptions. For example:
Our OSHA, pesticides, hazardous/infectious waste, supply chain/sustainability, and insurance recovery practices may be particularly helpful to you.
We can help you interpret and develop strategies to respond to governmental advisories on COVID-19-related changes to litigation, environmental permitting, and environmental enforcement.
We've also prepared trackers and monitoring alerts on COVID-19 developments in all 50 states and over 100 local governments, tailored to specific clients' interests and operations. Please reach out to one of us or your usual B&D contact to inquire about such resources for your business.
Again, on behalf of the entire B&D family, we wish you health and strength as we confront this global situation together.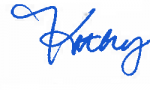 Kathy Szmuszkovicz, Managing Principal



Ben Wilson, Chairman
B&D Resources
COVID-19 Impacts on Legal System, Business, and Environmental Compliance in Massachusetts (March 27, 2020)
EPA Policy Provides Enforcement Relief Where Needed Due to Pandemic (March 27, 2020)
EPA Provides Flexibility to Pesticide Manufacturers Using "Commodity Inert Ingredients" (March 27, 2020)
Washington Gov. Inslee Issues "Stay-At-Home" Order to Combat Coronavirus (March 24, 2020)
California Regulatory Agencies Emphasize Continued Compliance During COVID-19 Response (March 24, 2020)
Oregon DEQ Issues Guidance on Enforcement Discretion Requests During COVID-19 Pandemic (March 23, 2020)
TCEQ Issues Guidance for Submitting Enforcement Discretion Requests During COVID-19 Pandemic (March 19, 2020)
EPA Authorizes Anti-Coronavirus Claims for Pre-Designated Disinfectant Products (Updated March 16, 2020)
New York Approves Use of Certain Disinfectant Products Against Novel Coronavirus (March 16, 2020)
Coronavirus: OSHA Considerations for Employers (March 10, 2020)
FDA and FTC Warn Dietary Supplement Manufacturers Against Making Fraudulent Anti-Coronavirus Claims (March 10, 2020)
Coronavirus Outbreak⁠—EHS Compliance and Challenges (Webinar - China focus)
External Resources
Association of Corporate Counsel: Dealing with the Covid-19 (2019-nCov) Coronavirus Epidemic: Resources for In-house Counsel