B&D Hosting NAWL Breakfast Program on Review and Permitting for Infrastructure Projects
June 20, 2018 at 8:00am

–

10:00am
(EDT)
Washington, DC
B&D's DC Office
1350 I Street Northwest
Washington, DC 20005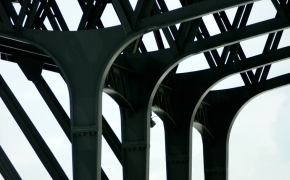 Beveridge & Diamond will host a joint breakfast program with Van Ness Feldman and the National Association of Women Lawyers' Environmental & Energy Affinity Group. The luncheon program is titled "Environmental Review and Permitting Reform for Infrastructure Projects" and will take place from 8:00am to 10:00am (EDT) on June 20 in our Washington, DC, office.
Principal Jamie Auslander (Washington, DC) will moderate the discussion that will explore recent environmental review and permitting reform proposals for infrastructure projects, including the Executive Orders, the recently signed federal Memorandum of Understanding on expediting environmental reviews, implementation of FAST-41, and other initiatives regarding environmental reviews and permitting. Speakers will explain why review and permitting reform proposals are such a hot topic and what various reforms propose. Case studies will be used to fully explore the issues involved.
Click here for more information.