Beveridge & Diamond and ELI to Present an Interactive Women and Environmental Law Event
June 5, 2019 at 4:00pm – 5:15pm (PDT)
Reception to follow 5:15 – 6:15pm
Beveridge & Diamond's Seattle Office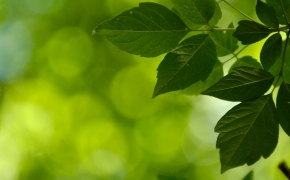 Erika Holsman, an associate in Beveridge & Diamond's Seattle office, will moderate a panel of women leaders in environmental law during an interactive discussion about the barriers facing women in this field and how to overcome them.
Women have been integral to environmental protection and to the development of environmental law, yet continue to face inequities and obstacles, including obstacles unique to energy and environmental law. B&D and the Environmental Law Institute (ELI) are teaming up to present an exciting panel of women leaders in environmental law who will share efforts by their organizations to promote women and explore ideas that attendees can take away and apply in their work to help increase the visibility, leadership, and impact of women in the field.
Panelists
Erika Holsman, Associate, Beveridge & Diamond (Moderator)
Becca Robbins Gisclair, Senior Director of Arctic Programs, Ocean Conservancy
Allyn Stern, Regional Counsel, Environmental Protection Agency Region 10
Katie Thomson, Vice President & Associate General Counsel, Worldwide Transportation & Logistics, Amazon (invited)
Tracy Williams, Associate, Beveridge & Diamond
For more information about this event, and to register, please click here.