China EHS Roundtable
September 12, 2018 at 8:00am

–

5:00pm
(CST)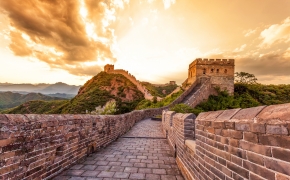 Beveridge & Diamond's Asia-Pacific practice group will host its Fall 2018 China EHS Roundtable from 8:00am to 5:00pm (CST) on September 12 in Beijing, China.
The purpose of the Roundtable is to give multinational companies with interests in China a forum through which to learn about China's rapidly increasing environmental, health, and safety (EHS) regulations; manage enforcement risks; and ultimately advance EHS compliance, supply chain management, and sustainable development in China.
For many years, B&D has helped companies identify, understand, and comply with the expanding body of international, national, and sub-national environmental laws in countries and regions throughout the world. China is no exception. The Roundtable draws on this experience, the insights of several lawyers in the Firm with deep expertise on Chinese environmental matters, and the shared experiences of company participants.
Click here for more information, including how to become a member, or contact Weiwei Luo.