Events
On-Demand Webinar: Preparing for Enhanced SEC Climate Change Disclosure Requirements
April 12, 2022 at 1:00pm

–

2:00pm
(EST)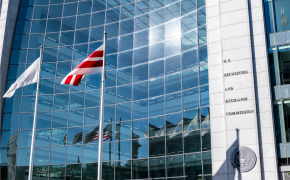 Please click here to view this webinar on-demand.
On March 21, the U.S. Securities and Exchange Commission (SEC) proposed new rules that would require disclosures of climate-related risks, greenhouse gas emissions, as well as certain climate-related financial metrics. This development is the latest in a series of actions by the SEC to strengthen climate risk reporting standards and enforcement since the creation of its Climate and ESG Task Force in 2021.
If adopted, the new proposed rules could become effective as early as December 2022, though the requirements would be phased in according to the registrant's status and the type of disclosure. These actions, combined with the Climate Corporate Accountability Act passed recently by the California Senate, indicate that heightened mandatory climate disclosure requirements in the U.S. may be inevitable, and that companies should carefully review the policy options they have on the table.
During this webinar, Lauren Hopkins, Leah Dundon, and Kirstin Gruver, leaders of Beveridge & Diamond's Climate Change and ESG practice groups, will cover the latest updates and lay out next steps for companies to consider as the SEC rulemaking process continues.
There is no charge to attend this webinar, but advance registration is required. Attendance at this program is limited to in-house counsel, EHS professionals, and business leaders at companies, municipalities, and trade associations. To request an invitation, please fill out this form or contact Angela Caprio, [email protected].