Events
2016 OSHA Webinar Series: Worker Endangerment
May 24, 2016 at 12:00pm

–

1:00pm
(EDT)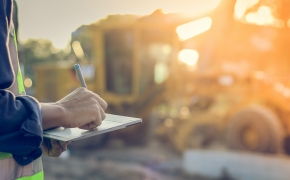 Join Beveridge & Diamond for its 2016 Occupational Safety and Health Webinar Series to take a look back at 2015, explore what employers might expect from the Occupational Safety and Health Administration (OSHA) in 2016, and learn how you can ensure compliance and reduce enforcement risk.
We will host a series of five complimentary presentations examining the "nuts & bolts" of OSHA compliance, OSHA rulemaking developments, and OSHA enforcement trends. Each session will have a specific focus, and the series as a whole will help companies anticipate, understand, and manage the breadth of OSHA compliance issues.
Principals Pete Anderson (Washington, DC), Mark Duvall (Washington, DC), and Ed Grauman (Austin) will speak in our first session, titled "Worker Endangerment." The session will take place on May 24 from 12:00pm to 1:00pm (EDT) and will discuss the recently-announced plan by the U.S. Departments of Justice (DOJ) and Labor to step up criminal prosecutions of worker safety laws by encouraging prosecutors to pursue violations in tandem with environmental offenses and by consolidating prosecuting authority within DOJ's Environmental Crimes Section. The presentation will also cover OSHA enforcement (severe violator program, the rise in penalties, inspection priorities) and how to avoid criminal charges.
Click here for more information and the full schedule.
Please contact Susan Hopkins to request an invitation to this webinar series.