Events
Texas Environmental Law Forecast for a Biden Administration
December 15, 2020 at 12:00pm

–

1:00pm
(CST)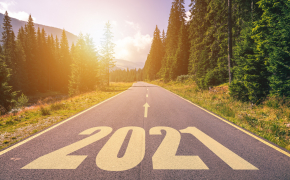 Please click here to view the webinar materials.
B&D Austin Principals Laura LaValle (Office Managing Principal), Maddie Boyer, Bryan Moore, and Bina Reddy will present an Association of Corporate Counsel (ACC) Houston Chapter webinar, "Texas Environmental Law Forecast for a Biden Administration." The program will take place on Tuesday, December 15 from 12:00 to 1:00 p.m. CT.
Beveridge & Diamond's panel of speakers will discuss how we expect the Biden Administration will impact the environmental landscape for industry operating in Texas. We will provide an overview of how new federal priorities regarding climate change, energy policy, environmental justice, and other issues are likely to change the dynamics between TCEQ and EPA, including the regulatory requirements and related enforcement directed at Texas facilities. This session will also cover the anticipated impact on environmental litigation, citizen suits and beyond.
There is no charge and you do not need to be an ACC member to attend this program, but advance registration is required. Please RSVP here.
Beveridge & Diamond is proud to sponsor the ACC Environmental and Sustainability Network, a group that enhances the ability of ACC members to practice environmental law. It provides support for the development of related programs within their client companies for both operations and products, including aspects of sustainable development and health and safety issues related to environmental law. Please visit B&D's Texas Environmental Resource Center for updates on Texas environmental permitting, regulatory programs, and litigation.