Events
Webinar: California Water Rights and Liabilities - What Every Cannabis Grower Needs to Know
October 17, 2019 at 10:00am

–

11:00am
(PST)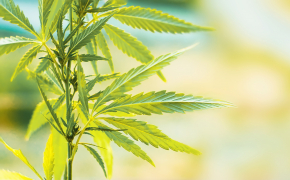 On September 20, 2019, the California Water Board Division of Water Rights' Cannabis Enforcement Section mailed 270 certified letters to farmers in California's so-called "Emerald Triangle" notifying them that they lack the appropriate permits for water use in commercial cannabis cultivation. Read more.
Join us for a complimentary webinar during which we will discuss the implications of this action for cannabis growers in California, steps growers should take to achieve compliance, and the issue of water rights as it relates to the cannabis and hemp industry more broadly. Click here to register for this webinar, and click here to sign up for our Industrial Hemp & Cannabis industry list to receive future news alerts and event invitations by email.

Beveridge & Diamond's Industrial Hemp & Cannabis industry group assists cannabis-based businesses with state-level environmental compliance, product liability, project planning, environmental risk avoidance, and, when appropriate, litigation and defense against state-level environmental enforcement actions.
Possession, use, distribution and sale of cannabis may be a federal crime. These materials, and any advice provided herein, are not intended to provide any guidance or assistance in violating federal law, or in providing guidance or assistance in complying with federal law.