Events
Alan Sachs and Allyn Stern Presenting ACC Webinar on Cleaning & Disinfecting Workplaces
July 7, 2020 at 1:00pm

–

2:00pm
(EDT)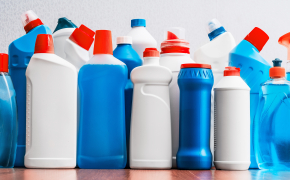 Beveridge & Diamond's Alan Sachs (Principal, Washington, DC) and Allyn Stern (Of Counsel, Seattle) will co-present an Association of Corporate Counsel (ACC) Environmental & Sustainability Network webinar, "Cleaning & Disinfecting Workplaces: What Your Company Needs to Know About Selecting and Using Disinfectant Products in the United States." The live webcast will take place on Tuesday, July 7 from 1:00 to 2:00 p.m. ET.
Your company is implementing detailed workplace disinfection procedures as offices and facilities begin to reopen. How do you determine which products are approved by EPA for use against COVID-19?
Your company's regional office manager calls. There are no EPA-registered disinfectant products currently available, but her office does have access to supplies of alternative products, including an unregistered bleach cleaning solution and an EPA-registered fungicide. Can those products be used to disinfect the office?
The distribution and sale of unregistered disinfectants is a violation of U.S. law, and EPA has emphasized that enforcement against unregistered products remains a priority during the COVID-19 pandemic. At the same time, EPA and the CDC have also issued guidance recommending the use of "alternative" disinfectants when EPA-registered options are not available. In this session, Alan Sachs and Allyn Stern will help guide attendees through the key issues and available tools to resolve questions about EPA's applicable requirements and minimize uncertainty when selecting disinfectants appropriate for use in employee and customer spaces.
If you are corporate counsel and would like to register for this webinar, please contact Alexa Curto.
Beveridge & Diamond is proud to sponsor the ACC Environmental and Sustainability Network, a group that enhances the ability of ACC members to practice environmental law. It provides support for the development of related programs within their client companies for both operations and products, including aspects of sustainable development and health and safety issues related to environmental law.