B&D Hosting WIE/NAWL Lunch Discussion on Skills for Succeeding in the Male-Dominated Legal Industry
November 7, 2018 at 11:30am

–

1:00pm
(PDT)
Seattle, WA
B&D's Seattle Office
600 University Street
Seattle, WA 98101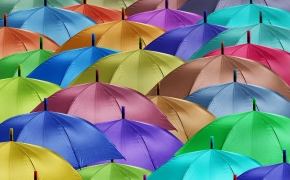 Beveridge & Diamond will host a joint luncheon program with Women in Environment and the National Association of Women Lawyers' Environmental & Energy Affinity Group. The luncheon program is titled "Skills for Succeeding in a Male-Dominated Industry" and will take place from 11:30am to 1:30pm (PST) on November 7 in our Seattle, WA, office. Beveridge & Diamond Associate Erika Spanton (Seattle) organized the event.
Pursuit of a professional career is a balancing of professional responsibilities and goals with personal duties and interests. As working women in male-dominated industries, there is a unique pressure to perform under a set of ambiguous rules. Kela Hall of KD Hall Communications will lead a discussion on developing skills for having difficult conversations at work. Topics will range from learning skills to negotiate pay raises, flex time schedules and navigate sexual harassment to effective leadership skills such as providing constructive criticism and mentoring other women in the workforce.
Click here for more information or to register.