B&D Roundtable: Agriculture's Role in Climate-Smart Policy and Practice
October 17, 2019 at 12:00pm

–

5:00pm
(EST)
Washington, DC
Beveridge & Diamond
1350 I Street, NW, Suite 700
Washington, DC 20005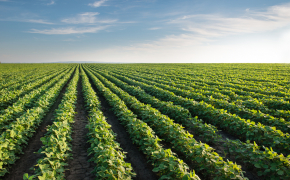 Beveridge & Diamond's Agriculture and Biotechnology practice groups will host a half-day Roundtable, "Cultivating Solutions: Agriculture's Role in Climate-Smart Policy and Practice" in Washington, DC on Thursday, October 17. The program is designed to stimulate in-depth conversation about the ways that various industry sectors and policymakers are adapting agriculture to a changing climate, mitigating greenhouse gas emissions, and building a climate-resilient food supply both in the United States and around the globe.
The program will feature keynote speaker Robert Bonnie, former Under Secretary for Natural Resources and Environment at the U.S. Department of Agriculture. Mr. Bonnie is currently a Rubenstein Fellow at Duke University, where he works to address issues related to climate change and natural resource conservation and leads efforts to engage rural Americans in collaborative solutions to environmental challenges.
Our diverse lineup of legal, policy, and science experts will address opportunities for growers, farm-related industries, and other stakeholders to adapt to the impacts of climate change, while also exploring relevant legal frameworks and the implications for global food security. Panelists also will consider and discuss agriculture's role in reducing, preventing, and offsetting greenhouse gas emissions and the various legal frameworks driving or incentivizing climate mitigation activities in the agricultural sector.
Key topics will include:
How AgTech can be used to innovate climate change adaptation and resilience practices
Existing legal frameworks and the opportunities and challenges they present for climate solutions in the agricultural sector
The impacts of U.S. state and federal GHG regulations on the agricultural sector: water use, emissions, and fertilizers
Agriculture's role under international approaches: agreements, reduction targets, and carbon taxes
How private governance initiatives can help achieve climate-smart goals for agriculture and food security
For more information, or to request an invitation to this event, please contact Alexa Curto.