Texas Environmental Law Roundtable: The Litigation Landscape in 2018
November 7, 2018 at 8:00am

–

1:30pm
(CDT)
Houston, TX
The Houston Club
910 Louisiana Street
Houston, TX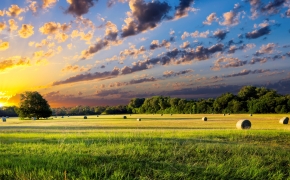 On Wednesday, November 7, we will host our Texas Environmental Law Roundtable in Houston, Texas. This half-day program will focus on environmental litigation trends and developments. We'll decipher recent case law and discuss best practices for compliance and enforcement defense.
Beveridge & Diamond's John C. Cruden, former Assistant Attorney General for the Environment and Natural Resources Division of the U.S. Department of Justice, and past Chief of Environmental Enforcement will moderate a panel discussion on Recent Developments in State and Federal Environmental Litigation, featuring Craig Pritzlaff, Assistant Attorney General and Deputy Chief of Litigation of the Environmental Protection Division, Office of the Attorney General of Texas, and Ben Harrison, Acting Regional Counsel for the U.S. Environmental Protection Agency, Region 6.
Key topics include:
The Regulators Weigh In: Recent Developments in State and Federal Environmental Litigation, Panel discussion featuring John C. Cruden, Texas Assistant Attorney General Craig Pritzlaff, and EPA Region 6 Acting Regional Counsel Ben Harrison
New Frontiers in Citizen Monitoring Data and Crowdsourcing: Federal and State Developments and Assessing Litigation Risks
NEPA Update: Recent Cases and Regulatory Outlook
Insurance Coverage for Environmental Losses: Key Trends and Recent Litigation
Indirect Discharges via Hydrologically-Connected Groundwater: The Legal Landscape and Its Implications for Permitting and Compliance
Please contact Janine Militano for more information, or to request an invitation to this event.
Beveridge & Diamond's environmental litigation practice covers the full spectrum of environmental issues, from traditional claims under federal laws like the Clean Water Act, to toxic tort and product liability defense, to insurance recovery. Since 1974, we have provided unique value to clients by litigating many early precedent-setting environmental law cases and collaborating with our deep bench of environmental regulatory practitioners.