Publications
January 10, 2019
News Alert
EU Enacts Additional Phthalate Restrictions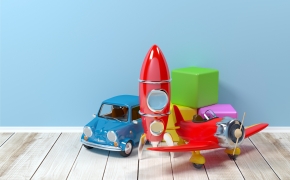 January 3, 2019
News Alert
USDA Issues Final Bioengineered Food Disclosure Standard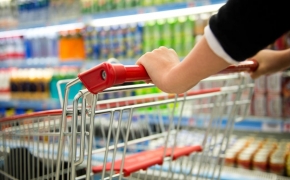 September 27, 2018
News Alert
EPA Proposes Rescinding Certain HFC Rules for Refrigeration and Air-Conditioning Appliances
July 25, 2018
News Alert
UN to Kick Off Negotiations to Regulate Access to and Require Benefit-Sharing from Marine Genetic Resources in Areas Beyond National Jurisdiction
May 8, 2018
News Alert
USDA Seeks Comments on Proposed Bioengineered Food Disclosure Standard
April 5, 2018
News Alert
USDA Accepting Public Comments on "Clean Meat" Labeling Petition
February 23, 2018
News Alert
EU's Highest Court Issues Advisory Opinion Supporting Exemption of Directed Mutagenesis Products From GMO Regulation
October 19, 2017
News Alert
CPSC Expands Phthalate Restrictions in Toys and Child Care Articles
September 21, 2017
News Alert
CPSC Announces Intent to Restrict Halogenated Flame Retardants in Consumer Products
July 18, 2017
News Alert
TCFD Report Will Shape Future Expectations for Climate-Related Financial Disclosures
June 6, 2017
News Alert
Minamata Convention to Take Effect in August, Restricting the Production and Usage of Mercury Worldwide
May 30, 2017
News Alert
Perfluorinated Compound Nominated for Listing in Stockholm POPs Convention
April 10, 2017
News Alert
New Developments and Uncertainties for Conflict Minerals Disclosure
March 27, 2017
News Alert
SEC Conflict Minerals Rule Faces New Scrutiny Ahead of May Filing Deadline
September 11, 2015
Chemical Control: Environmental Law in a Deindustrialised Society
Who's Who Legal: Environment
September 10, 2015
Highest EU Court: REACH SVHC Thresholds Apply at Component – Not Product – Level
Beveridge & Diamond, P.C.
August 19, 2015
D.C. Circuit Reaffirms Previous Conflict Minerals Decision: Disclosure Requirement Violates First Amendment
June 11, 2015
China Proposes "RoHS 2" Framework for Comment
Beveridge & Diamond, P.C.
September 15, 2014
Mechanisms for Global Agreements
International Environmental Law: A Practitioner's Guide to the Laws of the Planet
August 31, 2014
Product-Focused Environmental Controls in a Globalised World
Who's Who Legal: Environment
October 26, 2009
Emissions Trading in the United States: Legal Issues
Legal Aspects of Carbon Trading: Kyoto, Copenhagen and Beyond, Oxford University Press
February 11, 2009
Legal Posture of Ocean Iron Fertilization under International Law
ABA International Environmental Law Committee Newsletter
December 15, 2006
Pacts Americana?
September 29, 2006
Cargo Sweeping in the Great Lakes: A Coherent Regulatory Framework?
ABA's Natural Resources & Environment
May 1, 2006
Trends In Commercial Development Of Ocean Resources: New Laws And Policies Present Opportunities And Risks
The Metropolitan Corporate Counsel
April 1, 2006
Trends In Commercial Development Of Ocean Resources: New Laws and Policies Present Opportunities And Risks
The Metropolitan Corporate Counsel
January 1, 2002
Introductory Note to UNESCO: Convention on the Protection of the Underwater Cultural Heritage
American Society of International Law
June 26, 1994
U.S. Antiboycott Law
ABA's Counseling Emerging Companies in Going International