Events
Beveridge & Diamond Sponsoring, Speaking at DRI's 2020 Toxic Tort & Environmental Law Seminar
Pointe Hilton Tapatio Cliffs Resort
11111 North 7th Street
Phoenix, AZ 85020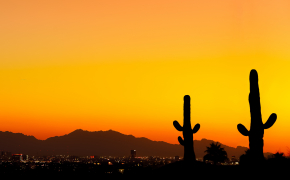 Beveridge & Diamond is proud to sponsor the Defense Research Institute's Annual Toxic Torts and Environmental Law Conference, taking place in Phoenix, AZ from February 19-21. The conference is the premier gathering for the defense bar, focusing on litigation strategies and regulatory updates, and brings forward the latest science and regulatory developments for both litigators and counselors to learn the new hits and old standards.
Principal John Cruden (Washington, DC) will speak at the event on February 20, providing a Supreme and Appellate Court Update.
Principal Roy Prather (Baltimore) will speak on February 21, on a panel titled, Changing the Paradigm: Interrupting Bias to Increase Diversity, Equity, and Inclusion in the TTEL Bar.
B&D Principal John Guttmann, a member of DRI's Board of Directors, will also attend the conference, along with Managing Principal Kathy Szmuszkovicz (Washington, DC), Principal Graham Zorn (Washington, DC), and Associate Collin Gannon (Baltimore).