West Coast Air Law Roundtable
September 17, 2019 at 12:00pm

–

6:00pm
(PST)
San Francisco, CA
Hilton Financial District
750 Kearny Street
San Francisco, CA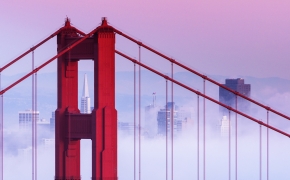 Beveridge & Diamond's Air and Climate Change practice group will host a half-day West Coast Air Law Roundtable from 12:00 to 5:30 p.m. (PT) on September 17 in San Francisco. The program is designed to help in-house counsel and EHS professionals navigate the latest regulatory, enforcement, and litigation initiatives impacting the air law landscape in 2019 and beyond.
Featuring a keynote conversation between Beveridge & Diamond's Allyn Stern, former EPA Region 10 Regional Counsel, and Ellen Peter, Chief Counsel of the California Air Resources Board, the Roundtable will also include five sessions covering hot topics in air law across the United States with a particular focus on the West Coast.
Please contact Alexa Curto to request an invitation to this event. Beveridge & Diamond will apply for CLE credit in states as requested by attendees.
Beveridge & Diamond's Air and Climate Change Practice Group is one of the largest and most comprehensive in the nation and has been involved in virtually every major development under the federal Clean Air Act since its inception. We help companies nationwide and in a variety of industrial sectors understand and comply with the requirements of the Clean Air Act. In addition to strategic regulatory counsel, we support permitting and project expansion, enforcement actions and compliance reviews, and litigation matters (including potential criminal prosecutions).