Events
Circular Economy and Plastics Symposium: Emerging Mandates and Business Implications
February 12, 2020 at 9:30am

–

5:00pm
(EST)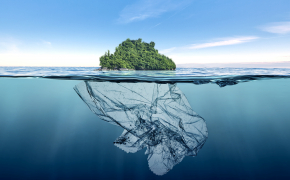 Click here to listen to a podcast on key takeaways from the Symposium, presented by Paul Hagen, Russ LaMotte, and Dacie Meng.
Please join B&D for our Circular Economy and Plastics Symposium, designed to help attendees navigate the latest U.S., regional, and global initiatives affecting the plastics landscape in 2020 and beyond.
Legal requirements and policy initiatives aimed at the design, recycling, and reuse of plastics are expanding at the global level and in key markets across the world. These include circular economy mandates in the European Union, new proposed legislation in the United States, and new or expanded international environmental agreements covering plastics. Many companies are also embracing ambitious circular economy goals for plastics.
Offering insight from key players across multiple sectors, this symposium will provide an update and explore pathways to the scaling of circular business models. The symposium will consider implications for product stewardship, highlight new technologies and innovations, and examine new challenges to product manufacturers and companies handling secondary materials.
The program agenda is available here. Key topics include:
What is the Circular Economy?
Panel Discussion: Sector Perspectives
Transboundary Movements for Recycling: Basel Convention and OECD Update
Pathways to Successfully Scaling the Circular Economy: New Recycling Technologies
Citizen Suits, Enforcement, and other NGO Leverage
U.S Federal, State, and Local Initiatives
Perspectives from Abroad: Latin America & China
For more information, and to request an invitation, please contact Alexa Curto.