Events
On-Demand Webinar: Key Legal Drivers for Climate Change Actions | B&D Climate Change Symposium
May 11, 2021 at 1:00pm

–

2:00pm
(EST)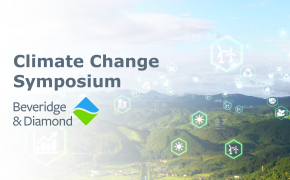 Please click here to view this webinar on-demand.
A three-­part virtual conversation examining multiple facets of climate change issues, laws, and their impacts on American businesses.
Join B&D for all sessions or as many as interest you—
Click Here to View On-Demand | Key Legal Drivers for Climate Change Actions: The Interplay of International and U.S. Climate Laws and Initiatives Now and Looking Ahead

Moderator: Zachary Pilchen
Panelists: Brook Detterman and Allyn Stern

Click Here to View On-Demand | Climate-Related Business Risks & Opportunities: ESG Disclosures, Carbon Markets, and Corporate Strategy

Moderator: Brook Detterman
Panelists: Leah Dundon, Aminah Famili, and Jack Zietman

Click Here to View On-Demand | Climate Change Enforcement & Litigation: Applying Existing Tools for New Issues, including Environmental Justice Considerations

Moderator: Maddie Boyer
Panelists: Laura McAfee, Roy Prather, and Allyn Stern
There is no charge to attend the symposium, but advance registration is required. This series is intended for in-house counsel, EH&S professionals, and business leaders at companies, municipalities, and trade associations. Please contact Alexa Curto, [email protected], to request an invitation.
Beveridge & Diamond's Climate Change practice group helps corporate and municipal clients navigate all aspects of carbon markets and climate change initiatives, including state and federal stationary and mobile source air regulatory programs, obligations arising under international agreements, private governance, disclosures, and ESG and sustainability initiatives. We also litigate for our clients in these areas.