Events
B&D Sponsoring, Speaking at DRI Toxic Torts and Environmental Law Seminar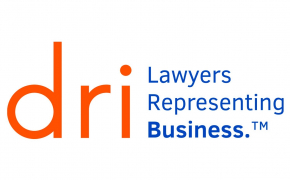 Beveridge & Diamond is a proud sponsor of the Defense Research Institute's (DRI) 2023 Toxic Torts and Environmental Law Seminar, held this year in New Orleans, LA from April 26-28. At this conference, toxic tort and environmental practitioners gather from across the country for educational programming on emerging issues in toxic tort litigation and a variety of networking opportunities.
Roy Prather (Principal, Baltimore) will provide the welcome and introductions on the first day of the conference in his role as Program Chair. He additionally serves as Vice Chair of DRI's Toxic Tort & Environmental Law (TTEL) Committee.
On Thursday, April 27, at 3:00 p.m., Maddie Boyer (Principal, Austin) will join other panelists to discuss "Ethylene Oxide: A New Toxic Tort Battleground?". The program will bring together litigation and scientific experts to discuss the implications in significant toxic tort cases involving ethylene oxide pending personal injury and medical monitoring nationwide.
John Guttmann (Principal, Washington, DC), Kathy Szmuszkovicz (Firm Chair, Washington, DC), Evynn Overton (Office Managing Principal, Baltimore), Collin Gannon (Principal, Baltimore), Bina Reddy (Office Managing Principal, Austin), and Graham Zorn (Principal, Boston) will also attend the seminar.
CLE credit will be available. For more information and to register, please visit the DRI website.
B&D and DRI and its members have collaborated for many years. Washington, DC Principals John Guttmann and Jimmy Slaughter have long supported the DRI. John currently chairs the Policy Committee of its Center For Law and Policy. He also serves on the Center's Management Council, and on the TTEL Steering Committee.